Set yourself up for life.
With an apprenticeship in metalwork focusing on machining.
Are you looking for interesting tasks? Real challenges, fun and variety? If so, you've come to the right place: metalworking is a sector with a bright future. An apprenticeship in machining will open up all sorts of opportunities for you. At MUZ, you will be part of a strong team from day one and can expect to be actively involved in the whole production process. Boredom doesn't stand a chance here.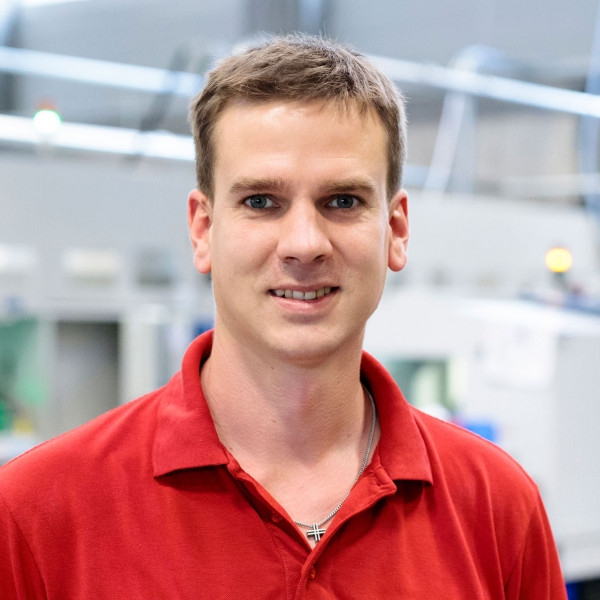 You'll get to know the latest technologies here and have the chance to make a real difference.
Martin Helbock, trainer for apprentices/foreman
OUR HIGH TECH IS WAITING FOR YOU.
At MUZ, you will become an expert in machining various materials. You will learn all about milling, turning, laser cutting, drilling and thread cutting. On top of that, you will operate our state-of-the-art computer-aided turning/milling centres, manufacture precise parts, work with CAD/CAM technologies, write programs for CNC machines, and familiarise yourself with the latest tool technologies.
We have a lot to offer you:
• Guaranteed job on completion of your training
• Good pay
• Close support from our trainer for apprentices
• Bonus for good academic performance
• Break room, changing cubicle with a shower, kitchen
• Staff outings, Christmas party and barbecue in summer
Quick facts:
Requirements: mathematical and technical understanding, spatial intelligence
Duration of training: 3.5 years
Wage (€): First year of training: 691.88; second year of training: 871.25; third year of training: 1,148.00; fourth year of training 1,527.25
Apprenticeships start each autumn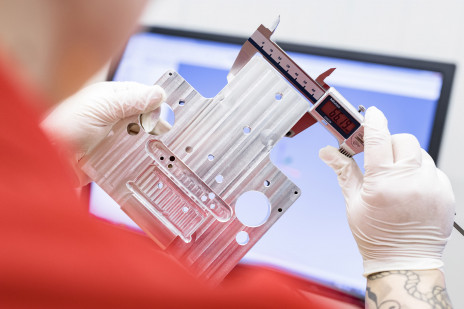 A WORKSHOP JUST FOR YOU.
Our new training workshop is the perfect place for you to learn about modern metalworking, step by step. Equipped with an up-to-date turning centre, it offers a wealth of opportunities. Facilities like this make learning fun.
READY TO PROVE YOUR METTLE?
If so, apply to MUZ: email your application to E-Mail an info@muz.at – We look forward to getting to know you.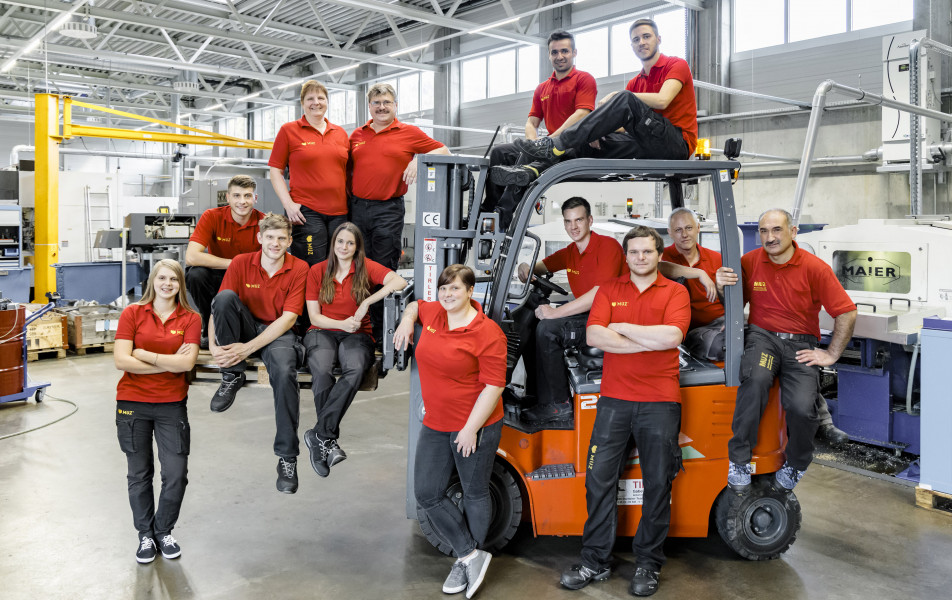 IMPRESSIVE QUALITY.
We are a team of experts with different specialisms. Our wide-ranging expertise and manufacturing technologies enable us to offer comprehensive, professional solutions from a single source.
Team